The story of Olive Natural Skincare began in 2001 with a simple vision: to make luxurious, all-natural skin care available to everyone.
Now, more than 20 years on, we are still proud to produce our products in our rural laboratory and production facility, nestled on the slopes of New Zealand's largest privately owned olive estate.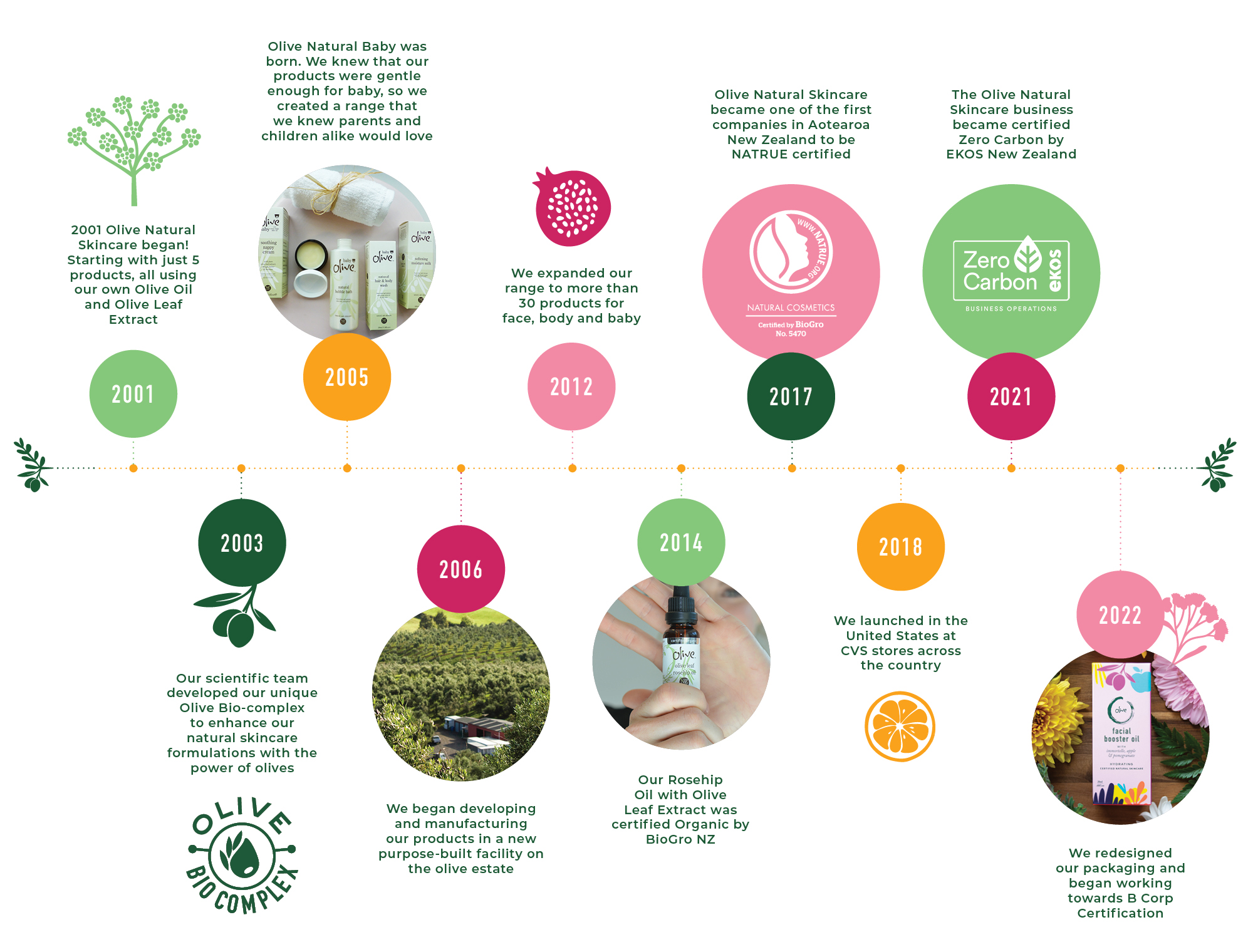 The Olive Natural Skincare story began on the fertile slopes of the Bombay Hills, on New Zealand's largest privately owned olive estate.
Olive Natural Skincare's heritage arose from the trees and fruit of the olive plantation, and from the knowledge that had built up about the benefits of olives for health. Through this heritage, our scientific team developed a unique mix, which they named the Olive Bio- complex.

It is a high functioning combination of Olive leaf extract, Olive Squalane and traces of extra virgin olive oil. These combine to combat free radical damage, improve skin elasticity and slow down the signs of aging.
Our team combines active plant extracts and our Olive Bio-complex to help the skin look and feel beautiful. Our skincare is certified natural and free from toxins, allergens and irritants. Olive is cruelty-free with no animal testing.
Olive Natural Skincare is certified carbon zero by independent agency EKOS New Zealand. Our skincare range is inspired by nature and we are always looking for ways to improve our eco-outcomes.
We are committed to ensuring our business remains at the forefront of eco-awareness and sustainability.